From your private sun terrace, feast your eyes on the breathtaking Caldera, the legendary Volcano views, the mesmerizing sunset experience, the incredible moonlight moments.
Your journey has brought you to a destination as unique as you. Celebrate that rare feeling that you are exactly where you should be.
This moment is for YOU.
Enjoy
Unique architecture
Step inside Santoniro and experience the renowned Santorinean architecture. The Caldera rock of volcanic origin has been masterfully transformed into beautiful and luxury caved stuctures delivering a stunning combination of design and serenity. The island's most renowned architect has guided the skilled local craftsmen as they created every element of Santoniro. The walls and fixed structures of the Villa feel like they are part of a grand sculpture allowing the eye to flow effortlessly from one space to another.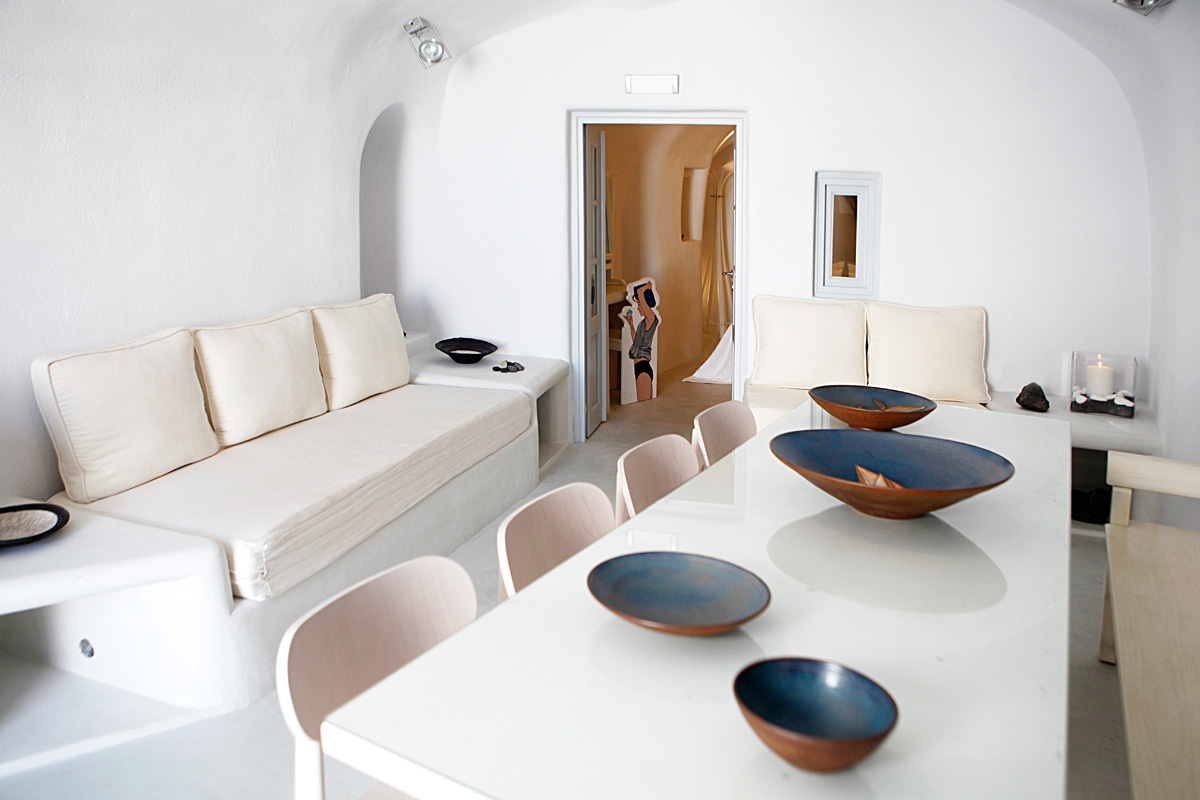 Santorini, an island you wish to experience, not visit. Santoniro, the Villa you want to live in, not stay at. Don't just feel at home, feel on HOLIDAY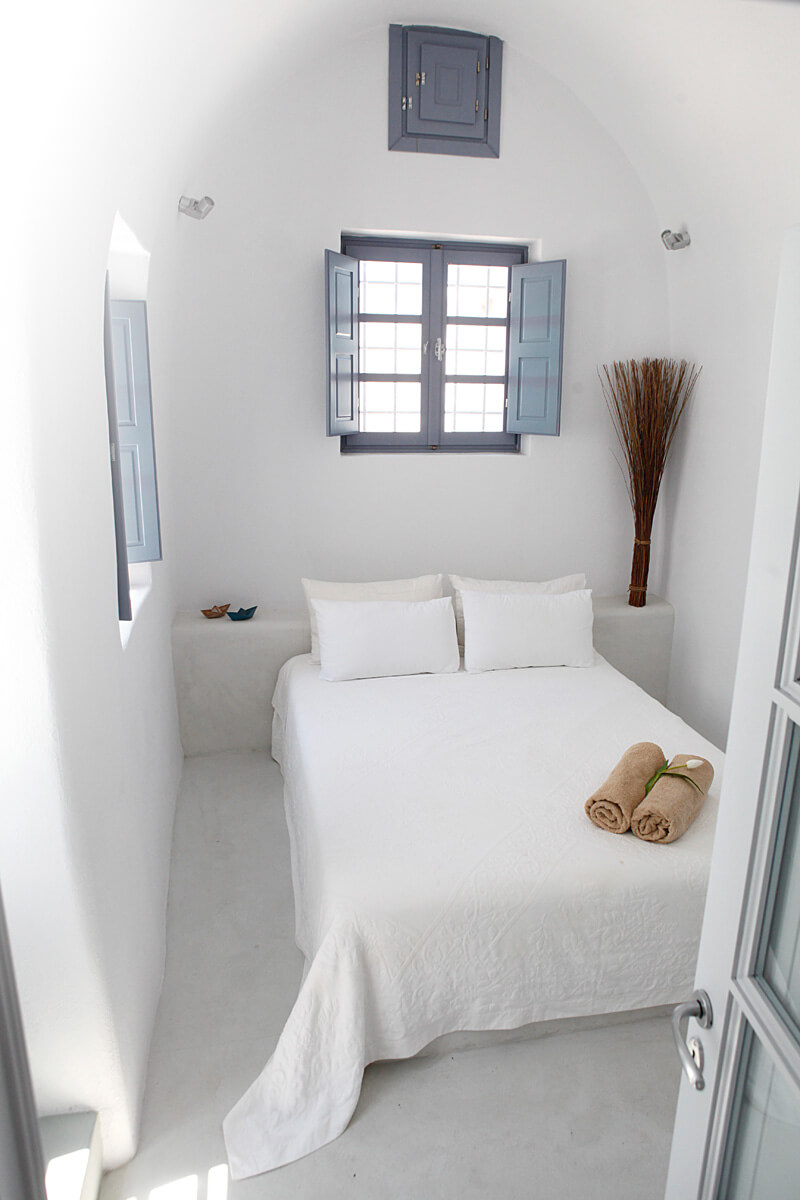 Beauty is only rivaled by comfort at Santoniro. High tech facilities and practical amenities are found in every space of the Villa. The overall sense of attention to detail makes you feel truly welcome.